Deepika Narayan Bhardwaj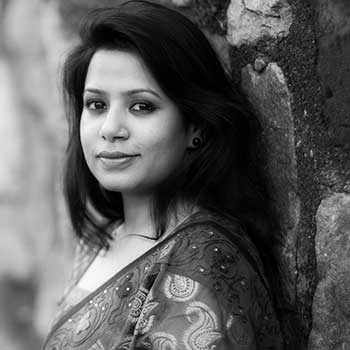 Director
Deepika Narayan Bhardwaj is an Independent Journalist and a Documentary Filmmaker from India. Her first documentary feature "Martyrs of Marriage" on misuse of IPC 498A or the anti dowry law in India which she researched, scripted, produced and directed on her own has received global acclaim. The film was screened across 22 cities in India including special screenings at various Judicial Academies , Law Colleges and even Courts and in Australia, Dubai and UK. The film got a global release on NETFLIX in 2018 and is currently streaming on the platform.
Deepika's first short documentary Gramin Dak Sevak based on employment challenges of rural postal employees was Jeevika All Asia Livelihood Film Festival 2009, student film winner. Her second short documentary Youth Count focused on youth and its attitude towards voting and elections. She has also worked on documentary projects for United Nations Environmental Program, USAID, Counterpart International, Sarthak covering issues related to women, people with disabilities and environment.
Deepika has written and spoken extensively on gender biased laws in India and impact of their misuse on people through platforms like TEDx and others.
A software engineer turned Journalist, she was one of the ten media professionals selected from around the world for 'Future Media Leaders Course' conducted by Thomson Foundation, UK in 2010. A strong believer in documentaries as a powerful medium of communication, she draws her inspiration from Late Mr. Brent Hurd, her documentary professor at Indian Institute of Journalism and New Media.
Martyrs of Marriage: www.martyrsofmarriage.com
TEDxTalks:
https://www.youtube.com/watch?v=1_2gl7lz25E
https://www.youtube.com/watch?v=BSRTZ_q4RX8